About The Modern
The Modern is a contemporary interior and design boutique in Amsterdam. With our team of architects, interior designers and stylists we can help you create your dreamhouse. We are passionate about eclectic and timeless interiors with furniture that is made to last a lifetime.
History
The story of The Modern started when Martijn Krijnzen en Jurjen van Hulzen met due to their mutual love of designer classics. Martijn and Jurjen decided to work together and founded 'Modern Vintage' in 2011. They started importing and distributing used design furniture, but soon added this with new brands. Because the name Modern Vintage no longer fits the description, we are now known as 'The Modern'.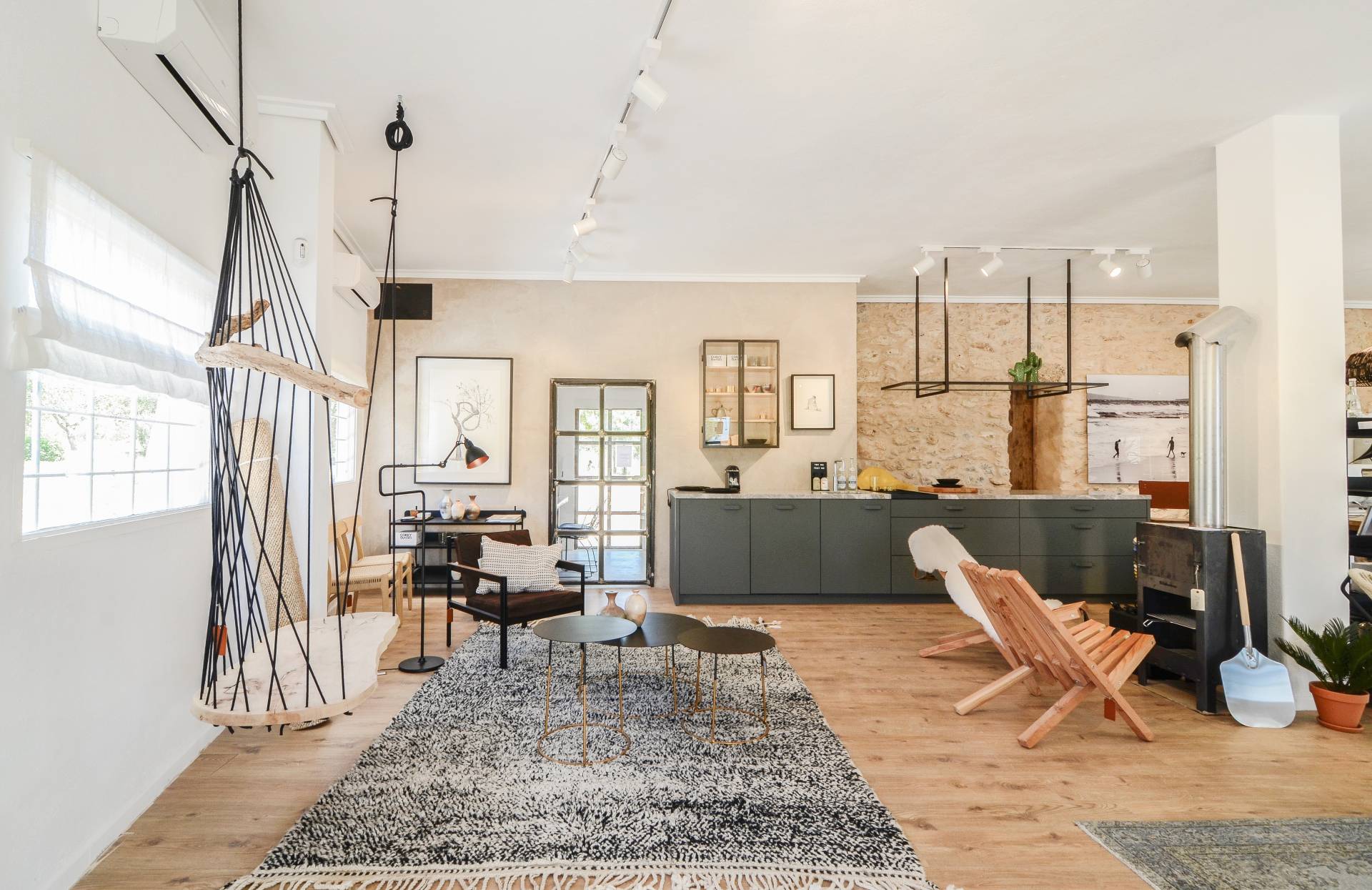 The showroom / Amsterdam
We want our furniture to be timeless, fit for multiple styles and made to be passed on from generation to generation. That's why we sell both classic (vintage) design furniture with a long history and furniture with unique modern designs. To get the eclectic interior we love, we combine it with authentic Moroccan or Persian rugs and beautiful yet functional lighting. And what is an interior without art!? Because we believe art is essential in every home we started collaborations with artists and galleries and can now offer you beautiful and unique art pieces.
Sounds good? We are happy to welcome you in our shop in Amsterdam.
location / contact
The showroom / ibiza
Our second showroom is located at one of the most beautiful places – Ibiza.
The design store & interior studio office is located on the main road to the north of the island in a former warehouse that was transformed 5 years ago into a contemporary space combining the love for interior, design, surf, travelling and art.
If you are planning to visit the island, don't forget to pop by this amazing place, you will be more than welcome!
location