The Story of an Icon
The story of The Modern started due Martijn Krijnzen en Jurjen van Hulzen's mutual love for designer classics. They started importing and distributing used design furniture including the Eames Fiberglass chairs. This collection started small but expended very fast. And before they knew it they had a big range of many colourfull Eames chairs.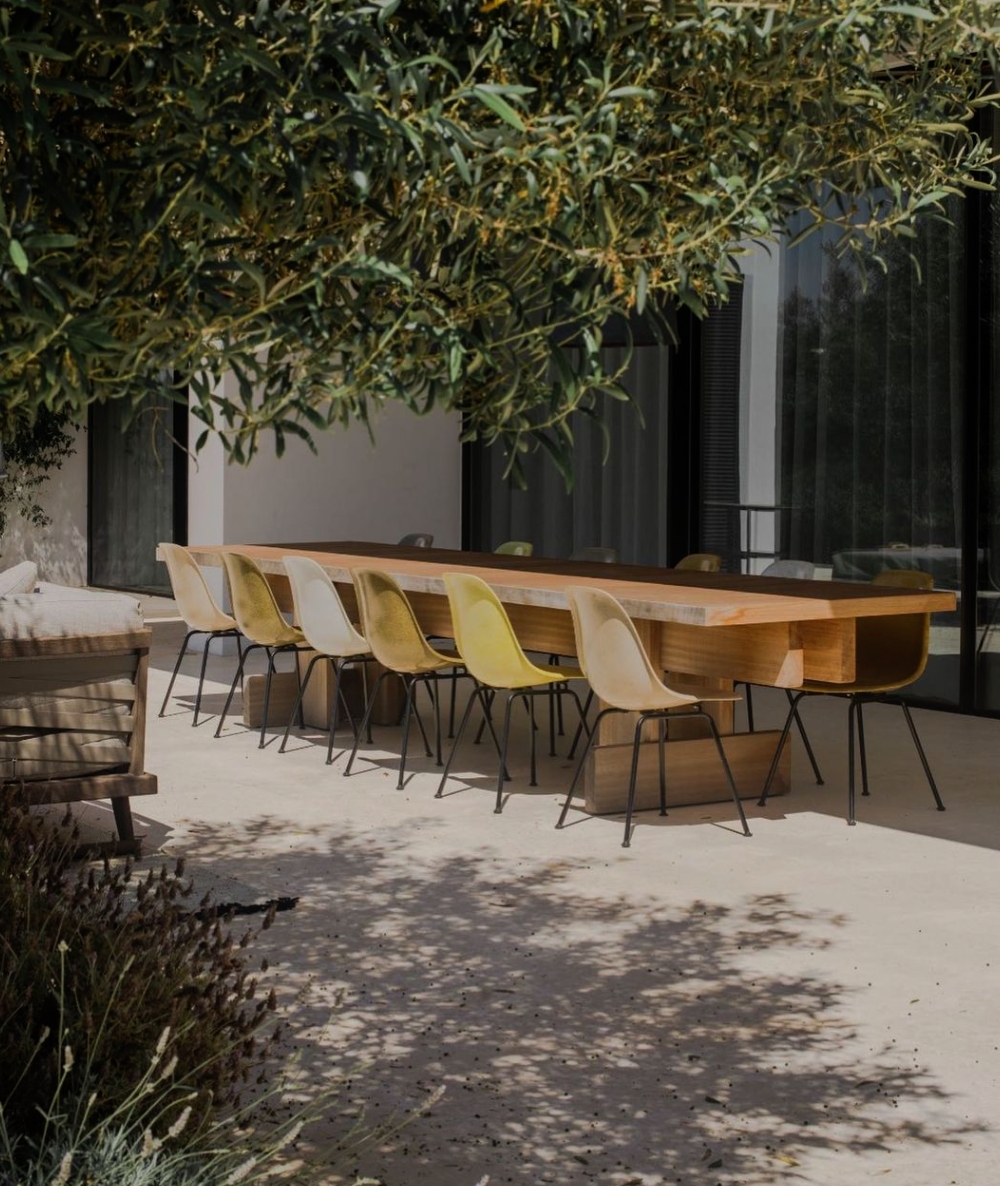 The Eames chair 
In 1950, the Eames Fiberglass Chair was launched on the market as the first chair with a seat and backrest formed from a single plastic shell – a ground-breaking innovation developed by Charles and Ray Eames to meet the needs of a changing society. Today the Eames Fiberglass Chair is regarded as one of the most significant furniture designs of the 20th century.
The Eames Fiberglass Chair was developed in 1948 as part of an entry for the Museum of Modern Art's "International Competition for Low-Cost Furniture Design", and it is probably the design that best shows Charles and Ray Eames' desire to get the best to the most for the least. The goal was to mass-produce a chair for the home market with a one-piece seat and back.
The ultimate result was very straightforward. The chair was meant to be practical, easy to clean, light and robust, and all this became possible with the new material of fibreglass, which had never been used for furniture in this way. The design turned out to be a ground-breaking innovation. The mass-produced armchairs in fibreglass were offered for sale in 1950, and from their first appearance they met with favourable reviews in the press and commercial success in the marketplace.
Click here to see our vintage eames collection